PLEASE NOTE: LIMITED RUN ONLY! ORDERS ARE CURRENTLY NZ ONLY AND PREORDERS DURING SEPTEMBER. SHIPPING DATE IS EARLY OCTOBER. THANKS FOR YOUR SUPPORT.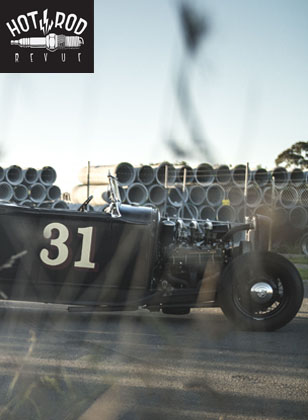 Hot Rod Revue Vol 3 DVD
107 mins. New Zealand Orders Only.
Featuring Royals Car Club, Jammin Gears, Toy Collector - John Lisle, Linesman - Charlie Allen, Chopped Australia, Evolution/Devolution - Chris Mangan's A Roadster, Road Less Travelled - Chris Berkhan's Willys Coupe, Misled Youth - Kane Crackett's A Phaeton, Devil in the Details - Aaron Carson's trad T, Orpwood Family Hot Rod Co, Universal Roadster - Dan Tyler's A Roadster, Rebel Round Up
$35.00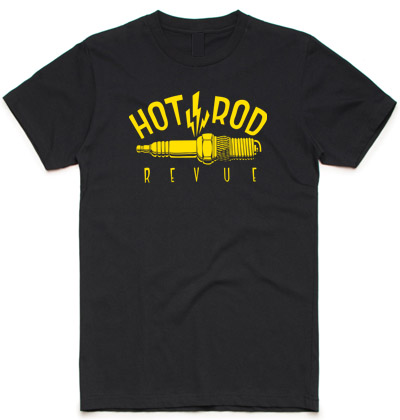 Hot Rod Revue Logo T
Ryan Ford Logo T. Yellow print on black T shirt. Sizes adult S - 2XL. New Zealand Orders Only.
$35.00